SLCPI workshop lays bridge for NMRA's digital leap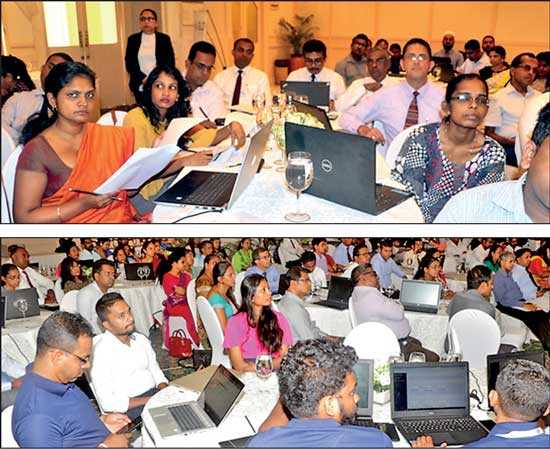 With the National Medicines Regulatory Authority (NMRA) on the cusp of completely digitalising its operations, the Sri Lanka Chamber of the Pharmaceutical Industry (SLCPI), which works closely with the pharmaceutical regulator, held a workshop at the Taj Samudra Hotel on 23 July where participants were briefed on the features of the new automated system.
The workshop is a reflection of the SLCPI's commitment to actively partner the NMRA's progression towards a more mature and process-driven Authority, which operates with a high degree of transparency and efficiency.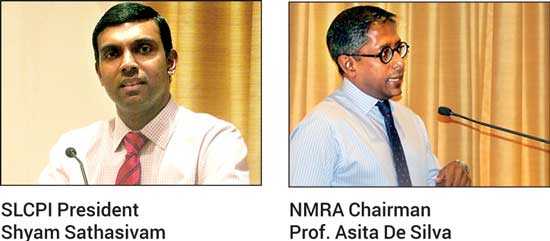 Speaking at the event, SLCPI President Shyam Sathasivam conveyed his appreciation for the work and support of each individual stakeholder responsible for the impending switch to a digital domain. Aside from the NMRA, these included the Epic Technology Group, which is responsible for developing and implementing the system, and the Information and Communication Technology Agency of Sri Lanka and its Chairman Prof. Rohan Samarajiva.

"From the SLCPI, we had a regulatory subcommittee which led our engagement. This committee will take the lead in continuing this engagement with the Epic team and the NMRA," Sathasivam revealed.

NMRA Chairman Prof. Asita De Silva stated that the decision to transition to a fully automated system had been a central objective for both him and NMRA Chief Executive Officer Dr. Kamal Jayasinghe.

"This is indeed quite a milestone. As a regulator, we must provide robust and efficient regulatory oversight. To do so, we must keep pace with rapidly advancing medical sciences as well as innovation. Slowing this process down would deprive patients of access to such innovation-driven advances," he explained.

Prof. De Silva added that the fully-digitised system, which is set to be implemented by 31 August, will help the regulator secure an official billing as a World Health Organization-listed authority.
Established in 2015 through an Act of Parliament, the NMRA is an entity affiliated to the Sri Lankan Health Ministry. It ensures that all medicinal products within the country meet applicable standards of safety, quality and efficacy.

The SLCPI, meanwhile, serves as the representative of over 60 members who account for more than 80% of the private pharmaceutical industry, spanning manufacturers, importers, distributors and retailers. These stakeholders supply Sri Lankan patients with 800 molecules from 364 global manufacturers.